What is Chrysanthemum Tea and Why Drink It?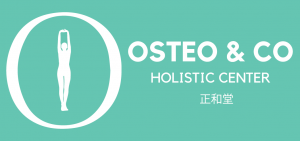 What is Chrysanthemum Tea and Why Drink It?
February 5, 2018
What is a Chrysanthemum?
Chrysanthemum is a type of flower – sometimes called mums or chrysanths – and many species originate in China and throughout East Asia. They appear daisy-like with a yellow center, and often symbolize happiness and joy.
What is Chrysanthemum Tea?
Chrysanthemum tea is a Chinese herbal drink made by infusing a hot water with a pot full of these colorful flowers. Some include wolfberries (goji berries) and other herbs. The process releases antioxidants, vitamins and minerals. This results in tea that is pale to bright yellow in color, with a floral scent and is delicious and beneficial to drink.
Benefits of Chrysanthemum Tea:  
Improves your skin. Chrysanthemum tea contains loads beta-carotene (also found in carrots, broccoli, grapefruit etc.) Beta carotene breaks down into Vitamin A, an antioxidant which can help reduce skin redness, irritation and relieve chronic illnesses, wrinkles, blemishes and signs of aging. Beta carotene and Vitamin A also associated with better eye health, therefore sipping a bit of tea can potentially improve your sight.
Strengthen your immune system. In addition to vitamin A, you also have a high concentration of Vitamin C, which is well known as essential for a healthy immune system. The Vitamin C works in conjunction with a few other mineral goodies found in the drink (calcium and magnesium) which can help decrease cortisol (AKA your stress hormone) and promote better sleep, the biggest factor in strengthening and maintaining a immune health.
Speed up your metabolism. To literally cover the ABCs of the Vitamins, Chrysanthemum tea also delivers with Vitamin B, which also comes with choline, folic acid and riboflavin. All of these contribute to balancing your hormone levels and improve your metabolism. 
How to make Chrysanthemum Tea
Chrysanthemums may cause allergy in some people. If you are sensitive to certain flowers and plants, proceed with caution.
You simply need Chrysanthemum buds and some hot water. You can often find dried chrysanthemum buds at an herbal tea shop or even the grocery store.
Boil the water and pour into a heat safe mug.
Soak 4-5 dried chrysanthemum buds.
Wait until the water begins to change color. When it is pale yellow – gold, it is ready.
Enjoy!
Interested in Chinese medicine? Talk to one of our specialists.
About Osteo & Co
Osteo & Co a group of holistic and experienced, multi-lingual practitioners in Hong Kong who care about your health and well-being. Our therapists / practitioners work together to offer their tailored, caring and effective treatments. Learn more about Osteo & Co.